Year in Review: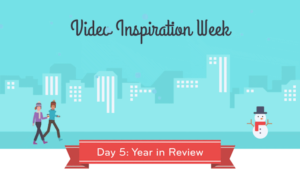 In 2019, Vyond focused on new product improvements to help you make the best videos possible, in the shortest amount of time. There are a number of new features and assets to bolster your creative efforts:
Use Global Edit to instantly swap any asset in multiple scenes at once (Professional and Enterprise plans).
With Rich Text you can now make various text adjustments within one text box, and we now support right-to-left languages such as Arabic, Hebrew, and Farsi.
Vyond animators added nearly 2,000 new props, character actions, scene templates, backgrounds, and character creator components this year.
We've added 60 new royalty-free songs and 142 new sound effects to help you set the perfect tone.
Call edsoft to find out more and get a quote.